Rosa Brañas Abad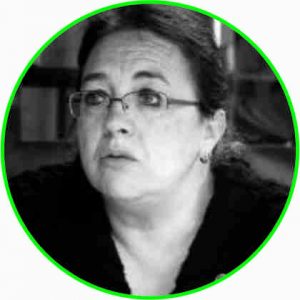 SCOPUS | ORCID
Associate Professor of Ancient History.
Degree in Geography and History in the specialties of Ancient and Prehistoric History and Archaeology (USC 1988 and 1989). She graduated in 1995 with a thesis on Galician Ancient History and a doctor's degree in Geography and History (USC 1999) in the same specialty. Interim teacher of Ancient History in the Faculty of History of Ourense in 2007-2008 and assistant lecturer since 2015. Teacher and tutor of the UNED in Ancient History since 2010 in Pontevedra and A Coruña. Trainer in Historical and Archaeological Heritage in private companies since 2011.
María Luz Rodríguez Blanco
SCOPUS | ORCID
Professor under contract of Fhysical Geopgraphy
Degree with honours from the University of A Coruña (2001, 2003) and PhD from the same University (2009), where she obtained the Extraordinary Doctorate Award. Predoctoral (UDC, FPI) and postdoctoral fellow (Ángeles Alvariño, Postdoctoral of the Xunta de Galicia, Juan de lana Cierva) at the University of A Coruña. Since the 2019/2020 academic year, she has been a part-time lecturer in the area of Physical Geography in the Faculty of History (Department of History, Art and Geography) at the Ourense Campus of the University of Vigo. She teaches (in the area of Physical Geography) in the degrees of Geography and History, Childhood Education and Primary Education. She is a member of the Group of Studies of Archaeology, Antiquity and Territory, GEAAT and the Group of Teaching Innovation in Heritage Education (GIDEP) of the University of Vigo.
She participated in several research projects related to water and soil conservation, being principal investigator of the project "Incidence of wool runoff on wool export of materials with a modelling approach for small watersheds in humid temperate climate: implications for wool water resources management" (CGL2014-56907R) funded by the Ministry of Economy and Competitiveness (2015-2016). She has supervised several academic works (Doctoral Theses, Bachelor's Theses, Master's Theses and Final Degree Projects) and is the author of several scientific articles in indexed journals and communications to conferences related to her lines of research.