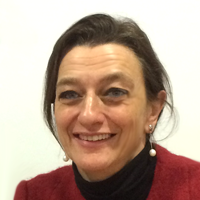 Research topics
Brief CV
Susana Reboreda Morillo is a doctor in Ancient History from the University of Santiago de Compostela (1993). Since 1997 she has been a Head Professor and Researcher in Ancient History at the Faculty of History on the Ourense campus of the University of Vigo. She held various management positions (dean, director of the Student Area and vice-dean). She is currently dean of the Faculty of History.
She develops teaching in the area of Ancient History and throughout the last ten years she participates in competitive research projects developing the line of women in Greek antiquity. She recently participated in a project of the European Union – Horizon 2020 Program (693150) – Crosscult: Empowering Reuse of Digital Cultural Heritage in Context-aware Crosscuts of European History (2016/2018). It is part of the R+D+I project (HAR2017-82521-P) of the Ministry: Maternities, affiliations and feelings in the Greek and Roman societies of antiquity. Alternative families and other kinship relationships outside the norm (2017/2020).
She is the author of more than fifty scientific publications related to her lines of research.