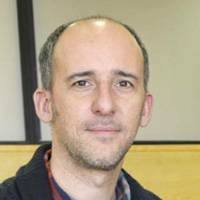 Research topics
Brief CV
Doctor in Archaeology from the University of Vigo. He is a specialist in Roman and later antiquity economics and trade through its material culture. Member of the GEAAT (UVigo). Predoctoral grant at the University of Vigo. Postgraduate Barrie Foundation Grant in Center Camille Jullian-CNRS (Aix-en-Provence, France).
Between January 2012 and March 2016, he has carried out his research in Portugal, as a postdoctoral researcher in the FCT at the Center for Classical and Humanistic Studies at the University of Coimbra.
Between 2016 and 2019, he gots a Mari´s Curie Grant at the Campus do Mar of UVigo. In 2019, he gets national support. He gots a Ramón y Cajal´s grant. Currently, he works in UVigo through this national grant.